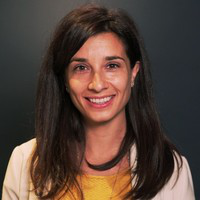 Oriana Lemme
San Francisco, California, United States
Summary
Oriana Lemme is a startup enabler with a passion for building tools and improving processes to enable scalable growth and efficiency in businesses. With a background in project management and management information systems from the University of California, Berkeley, and Concordia University, respectively, Oriana honed her expertise in agile management and UX for marketers at Berkeley and CXL Institute, respectively. In her extensive work experience, she served as Director of Growth and Product Manager, Growth and Monetization, at PagerDuty, where she also previously worked as Finance Operations Manager. Additionally, she served as Content Manager at Rumicode, Administrative Assistant - New Markets at DaVita SOURCE, and as a Commercial Lending Associate and Commercial Account Manager for Medium Business at TD Bank. Oriana is a risk-taker who believes in GSD, or "getting sh*t done," and is constantly learning and striving for self-improvement to drive growth and innovation in the startups she enables.
Highlights
Mar 27 · Via marketscreener.com
Info
This public profile is provided courtesy of Clay. All information found here is in the public domain.