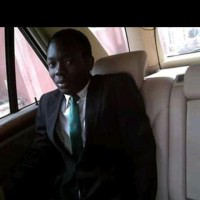 Oluseye Oyeniyi
Lagos, Nigeria
Summary
Oluseye Oyeniyi is an experienced CEO and entrepreneur with a diverse background in medicine, sales, content development, and management. He studied Microbiology at Olabisi Onabanjo University and earned an MBA in Business Administration and Management from the prestigious University of Ibadan.
Before founding Surefin.com.ng, a digital financial marketplace that helps consumers compare and buy financial products in Nigeria, Oluseye worked as the CEO of Walbuk, a media and content strategy company. He also gained valuable experience as a Medical Sales Representative at Daily Need Industries Ltd, a Content Developer at Poised Corp Magazine, a Management Trainee at Pharma-Deko Plc, and a Writer at Quill and Parchment.
With a passion for technology and finance, Oluseye is committed to helping Nigerians access financial services in an easy, transparent, and affordable way. Through Surefin.com.ng, he aims to create a level playing field for consumers by providing unbiased information and personalized recommendations for products such as loans, insurance, and investments.
Info
This public profile is provided courtesy of Clay. All information found here is in the public domain.