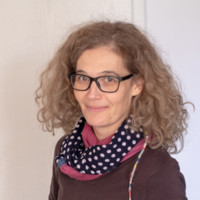 Oana Muntean
Bucharest, Bucuresti, Romania
Summary
Oana Muntean is a highly skilled sales and account management professional with a diverse background in marketing and PR activities, small projects, and production. She is an expert in foreign languages, including English, French, German, and Spanish, with excellent proficiency in English.
Muntean holds a Master's degree in Project Management and a Bachelor's degree in Business Informatics from Academia de Studii Economice din Bucuresti. She also studied at Liceul I.C. Dragusanu in Or. Victoria.
Her professional experience includes Producer at Kolectiv Romania, Education Sales Representative, and Assistant for Oracle Education Initiatives at Oracle, and Assistant Professor and BRIE Assistant at the Academy of Economic Studies in Bucharest.
Overall, Oana Muntean is a driven and versatile professional with a passion for sales, customer service, and production.
Info
This public profile is provided courtesy of Clay. All information found here is in the public domain.