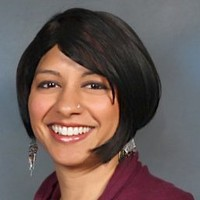 Nisha Kapadia
Oakland, California, United States, United States
Summary
Nisha Kapadia is a supply chain and operations specialist with vast experience in the food and cannabis industries. She has worked in various organizations such as Hickory Farms, Planetary CARE, Kiva Brands, Project Make, and Lotus Foods in management, planning and procurement, logistics, compliance, and sustainability positions. Her expertise in sustainable food supply/value chains, partnership management, and resource mobilization is demonstrated by her Bachelor of Science in Resource Ecology Management & Environmental Policy and Behavior from the University of Michigan and her Master of Science in Food Policy from City University London. Additionally, she has also received Compliance Training, METRC: Novice to Expert Package from Rocky Mountain Cannabis Consulting and a Cannabis Fundamentals Certificate from Green Flower.
Nisha's professional background reflects an extensive skill set that will be useful for various industries. With her experience in supply chain operations, partnership management, and resource mobilization, she will be a valuable asset to any organization looking to optimize their supply chain operations, manage their partnerships, and resource mobilization. Other skills that Nisha possesses, such as sustainable food/cannabis supply/value chains, sourcing, procurement, logistics, distribution, and compliance, make her a versatile candidate that could fit into multiple roles. Finally, her knowledge and understanding of different areas such as food, sustainability, and cannabis make her a unique asset in the business world.
Info
This public profile is provided courtesy of Clay. All information found here is in the public domain.