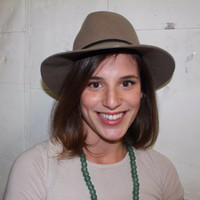 Nina Beckhardt
Los Angeles, California, United States, United States
Summary
Nina Beckhardt is a highly respected figure in the branding and naming industry, with over a decade of experience running global creative agencies. She is the founder and president of The Naming Group, a company that provides naming partnerships to Fortune 500 and 1000s. Some of their notable projects include Capital One credit cards, Chevrolet models Sonic and Trax, and Reebok naming overhaul.
Nina Beckhardt has helped top-tier companies such as P&G, GM, Target, PUMA, Capital One, EPSON, Dow Jones, and ConAgra. Her work and expertise have been recognized and published in The Economist, Forbes, Bloomberg, Mashable, and many more. She has also presented at the Future Trends Conference on innovating brand language while balancing differentiation and consumer understanding.
Aside from her work with The Naming Group, Nina is a co-founder of the Art of Freelance, an incubator that helps independent creatives accelerate their careers. She also offers consulting services to small creative firms and individuals to help them improve their branding, messaging, and communication strategies.
Nina Beckhardt studied at the George Washington University, Parsons School of Design, and the University of Westminster. She was formerly the senior brand strategy consultant at Cosma Schema, co-founder at Art of Freelance, Director of Strategy at The Workshop, Senior Brand Consultant at Project X Partners, President/Creative Director at Namebase Brand Naming Specialists, and Senior Branding Director at Namebase Brand Naming Specialists.
Highlights
Apr 27 · Via Fortune
Apr 27 · Via Yahoo Finance
Info
This public profile is provided courtesy of Clay. All information found here is in the public domain.