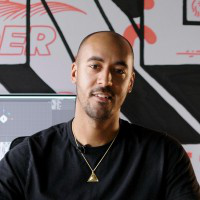 Nik Hill
Summary
Nik Hill is a highly skilled motion graphics designer and art director with years of experience creating stunning visual effects for film, TV, and online platforms. He obtained a Bachelor of Arts degree in Motion Graphics from London Metropolitan University and began his career by winning a competition with the renowned studio Factory311. After freelancing at several studios, including SPOV, Weare17, and Territory, Nik was promoted to Art Director at Territory, where he led the design and animation tasks for screen graphics in Blade Runner 2049, and worked on other feature films such as Marvel's Avengers: Age of Ultron and Guardians of the Galaxy.
Nik is also the Director of Twenty Third C, a thriving design studio that he founded. He has given presentations at IBC and NAB for Adobe, as well as Siggraph for Maxon Cinema4D. Nik also hosts an online course for CGSOCIETY and is a guest alumni lecturer at his alma mater, London Met. His extensive knowledge of motion graphics, animation, and film design makes him an excellent choice for any creative project, and his experience working on blockbuster films and award-winning TV shows make him a primary draw for those seeking expertise in the industry.
Info
This public profile is provided courtesy of Clay. All information found here is in the public domain.