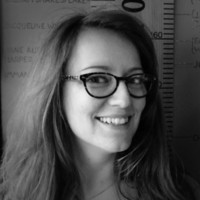 Nicole Heins
Brighton, Brighton And Hove, United Kingdom
Summary
Nicole Heins has an extensive background in conference production and research consultancy. She studied journalism and radio at the University of Lincoln and Windesheim University of Applied Sciences, respectively, and holds a HAVO degree in Economics and Society from KSG Apeldoorn.
With years of experience as a Senior Conference Producer at Smarter Shows, Nicole has also produced various conferences, including the Net Zero Build Summit and Space Tech Expo in Europe and the United States. Prior to her current role, she served as a Research Consultant and Analyst at Wilbury Stratton, where she honed her skills in market research and data analysis.
Nicole's expertise includes event planning, market research, project management, and customer service. She has experience working with a variety of clients, including American Express, KRO-NCRV, and RTV Apeldoorn.
Overall, Nicole's diverse background and experience make her a skilled conference producer and research consultant.
Info
This public profile is provided courtesy of Clay. All information found here is in the public domain.