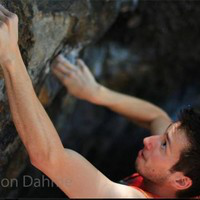 Nick Reynolds
Brooklyn, New York, United States
Summary
Nick Reynolds is a successful Senior Engineer and Product Manager, currently working for ConsenSys. He studied Digital Media Design at the University of Pennsylvania and has worked for several well-known companies throughout his career, including Zynga, where he held various senior software engineering roles. Additionally, Reynolds has worked as a Full Stack Engineer/Product Manager at Civil Media Company and Citadel.ink, where he was the Founder and Architect.
Reynolds has also worked as a research assistant at the Hospital of the University of Pennsylvania and as a games advisor for the University of Pennsylvania Nursing School. He has experience in web application programming and smart contracts engineering.
Overall, Reynolds is a skilled, experienced, and educated individual with expertise in digital media design, software engineering, and product management. He has a passion for applying his knowledge and skill set to provide solutions for various organizations.
Info
This public profile is provided courtesy of Clay. All information found here is in the public domain.