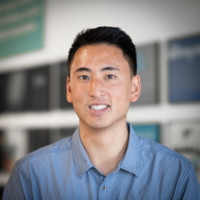 Nick Fong
Santa Cruz, California, United States
Summary
Meet Nick Fong, an accomplished professional with a strong background in technology and business development. Nick graduated from the University of California, Santa Cruz where he pursued a minor in Technology and Information Management along with a Bachelor's in Economics. He started his career as a consultant at Gesher Group, where he honed his business skills and consulting expertise. Later Nick transitioned to Looker as an Enterprise Business Development and Analytics expert, and then worked as an Account Executive. During his time at Looker, Nick excelled in building relationships with clients and facilitating growth. Currently, Nick is working as an Account Executive at Google, where he is dedicated to creating successful partnerships with clients.
Nick's impressive track record of success and expertise in business development, consulting, and analytics make him a valuable asset to any organization he is a part of. He has demonstrated outstanding capabilities in building relationships with clients, negotiating contracts, and driving growth. Nick's passion for technology and his commitment to delivering results is evident in his numerous accomplishments throughout his career.
Info
This public profile is provided courtesy of Clay. All information found here is in the public domain.