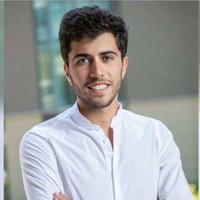 Nessim-Sariel GAON
Berkeley, California, United States
Summary
Nessim-Sariel Gaon, a renowned financial engineer, has gained much success throughout his career. He possesses a Bachelor's degree in Mathematics from Ecole polytechnique fédérale de Lausanne, a Master's degree in Managerial and Financial Economics from HEC Paris, and a Master's degree in Financial Engineering from the Haas School of Business at the University of California, Berkeley.
Before joining LIAN Group, the managing partner had gained invaluable insights as a founding partner at Lian Foundation. His prior work experience includes serving at Goldman Sachs as Equity Derivatives and as an analyst team at Oppenheimer & Co. Inc.
Throughout his professional journey, Nessim-Sariel has gained extensive knowledge of finance, business strategy, derivatives trading, and financial modeling. His path to success reflects a culmination of his dedication to his field.
Info
This public profile is provided courtesy of Clay. All information found here is in the public domain.