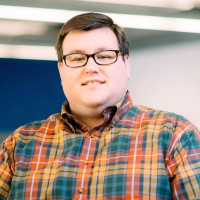 Neil Strauss
Alexandria, Virginia, United States
Summary
Neil Strauss is a highly skilled communications executive with an extensive background in working with Fortune 500 companies, political non-profits, and national trade groups. He has established himself as an expert in communications strategy, content creation, and marketing plans. He possesses top-level skills in areas like social media, digital content, and traditional media and has demonstrated talent in public relations, large-scale campaigns, and cross-functional collaboration. Neil is also dedicated to building and leading teams to advance organizational goals through staff leadership and collaboration.
Neil's educational background includes studying Juris Doctor, Law at Capital University Law School and obtaining a Bachelor of Arts in Political Science from Ohio University.
Neil's professional experience includes serving as Communications Director at Republican Jewish Coalition and formerly as Associate Vice President at DDC, Regional Communications Director at Generation Opportunity, Account Executive at CRC Public Relations, Deputy Campaign Manager at Widener for Senate, and Associate at Braun Research Incorporated.
In summary, Neil Strauss is a communications expert with a proven track record of success in strategy, content creation, media relations, marketing plans, and digital engagement. He is a dedicated staff leader with a passion for collaboration and achieving organizational goals.
Highlights
Feb 18 · Via The Guardian
Oct 29 · Via CoinDesk
Info
This public profile is provided courtesy of Clay. All information found here is in the public domain.