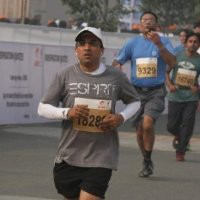 Navdeep Manaktala
Gurgaon, Haryana, India
Summary
Navdeep Manaktala, a business enhancement professional with expertise in mobile and internet services, telecom and financial services, has been appointed as the Head of Services and Sales at Nokia. A proficient individual with a strong background in market and business development, ecosystem establishment and go-to-market planning. Manaktala served as the Regional Manager, Multimedia Experiences, Asia Pacific, and Business Development Manager at Nokia, where he strengthened and expanded the core businesses. As the Head of Nokia's Maps and Gaming Services, he was accountable for creating the operational framework and boosting Nokia's services business. He pursued his MBA in Finance and Marketing at International Management Institute (IMI), New Delhi, and completed his B. Tech in Computer Science from Manipal Institute of Technology.
Manaktala is a seasoned professional in Market & Business Development, Sales & Marketing, General Management, Ecosystem Establishment, Go-To-Market Planning, and Execution Strategies, among other areas of expertise. He played active roles in managing and participating in 'Enterprise Mobility Services & Solutions – A group driven by Nokia India.' as a technology enthusiast, sharing his opinions and gaining better insights into the mobility space.
Highlights

Apr 26 · Via ComputerWeekly.com
Mar 16 · Via Business Standard
Info
This public profile is provided courtesy of Clay. All information found here is in the public domain.