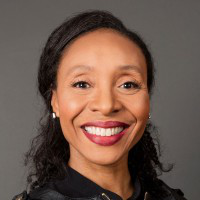 Natalie Nixon, PhD
Philadelphia, Pennsylvania, United States
Summary
Natalie Nixon, PhD, is a global thought leader, creativity strategist, and president of Figure 8 Thinking, LLC. With a background in cultural anthropology, fashion, and service design, Dr. Nixon helps companies and non-profits achieve customer-facing business goals by applying her expertise in strategic foresight, qualitative research, and design thinking. She is a published author, regular contributor to INC online magazine, keynote speaker, and strategic advisor on creativity, innovation, foresight, and change management. Dr. Nixon is a trustee of Vassar College, a commissioner on the Philadelphia Art Commission, and a senior advisor at Econsult Solutions. She earned her Bachelor of Arts from Vassar College, her Master of Science in Global Textile Marketing from Jefferson University, and her PhD in Design Management from the University of Westminster in London.
Highlights
May 17 · Via Yahoo Finance
May 17 · Via Yahoo Finance
May 28 · Via Twitter
Info
This public profile is provided courtesy of Clay. All information found here is in the public domain.