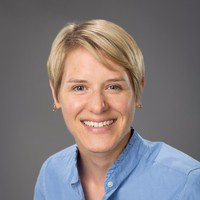 Monica Maccaux
Reno, Nevada, United States
Summary
Monica Maccaux is an accomplished graphic designer with extensive experience working in both small design firms and larger agencies. She is skilled in various aspects of design and advertising such as branding, collateral, packaging, signage, advertising, web, and promotional pieces. Her expertise also includes video editing, illustration, photography, screen-printing, ceramics, and design for sports. Monica holds an MFA in Graphic Design from Otis College of Art and Design and a BFA in Communications Design from Pratt Institute.
She is currently the Assistant Professor and Director of the Graphic Design Department at the University of Nevada, Reno, where she shares her many years of experience and expertise with her students. Monica has held various positions in her professional career, including Creative Director at Blue Taco Design, Visiting Assistant Professor at University of Nevada, Las Vegas, and Freelance Graphic Designer at Radarworks and Sonny Boy Studios, to name a few. Her design goals are centered around creating clear, concise designs, enjoying the process as much as the result, and fostering a partnership between the designer and the client.
Monica is proficient in Adobe Suite CS5 software, FontLab Studio 5, Dreamweaver, Microsoft Word, Excel, and PowerPoint. Her skills include digital retouching, photography, video editing, typography, digital, and hand illustration. Additionally, she has experience in print production, pre-press and mechanicals, and typography design. She is passionate about creating designs that tell meaningful stories and convey impactful messages to the audience.
---
Info
This public profile is provided courtesy of Clay. All information found here is in the public domain.