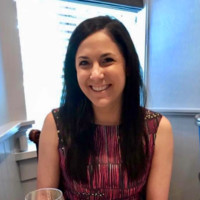 Monica Hsu
San Francisco Bay Area, United States
Summary
Monica Hsu is a highly-educated and experienced data science professional with a background in biophysics and a doctorate from the University of California, San Francisco. She also holds a bachelor's degree in biology and chemistry from the College of William and Mary. Hsu has held a variety of roles in the industry, including data science manager at Facebook, group manager of data science at Intuit, data scientist at Intuit, and fellow at Insight Data Science. She has also worked as an adjunct faculty member at the University of San Francisco and as a graduate student researcher and undergraduate research assistant at UCSF and William and Mary, respectively.
Throughout her career, Hsu has demonstrated a strong aptitude for leveraging data analytics to address complex business challenges. In her role as data science manager at Facebook, she is responsible for driving strategy and execution for the company's mobile commerce initiative. Her experience at Intuit also provided her with a deep understanding of financial software and its implications for small business owners. Hsu is known for her ability to communicate complex technical concepts to non-technical stakeholders and for her strategic vision around how data can be used to inform business decisions.
Info
This public profile is provided courtesy of Clay. All information found here is in the public domain.