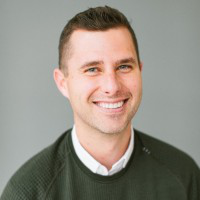 Mitchell Beck
Salt Lake City, Utah, United States
Summary
Mitchell Beck is a highly accomplished professional in the field of strategy, analytics, and operations with a diverse and impressive educational background. He earned his Bachelor of Science in Business Management and Strategy from Brigham Young University, followed by a Master of Business Administration from the University of Virginia Darden School of Business, and a Master of Science in Predictive Analytics from Northwestern University.
In terms of his professional experience, Mitchell is currently serving as the Director of Strategy & Analytics at Pluralsight, where he leads the company's overall strategy and analytics efforts. Prior to this role, he was an Adjunct Professor at Brigham Young University-Idaho and worked in various positions, including Senior Consultant - Strategy & Operations at Deloitte Consulting, Content Developer at Udacity, Portfolio Manager at the Memphis Education Fund, Teacher at IDEA Public Schools at Teach for America, among others.
Throughout his career, Mitchell has demonstrated a keen eye for data analysis and strategic planning. He brings a unique mix of technical expertise and business acumen to the table, allowing him to craft effective solutions that drive growth and profitability. His experience in the education sector has also given him a deep understanding of the challenges and opportunities facing this industry.
In conclusion, Mitchell Beck is an accomplished professional with a wealth of experience in strategy, analytics, and operations. His educational background and diverse career history make him a valuable asset to any organization he joins.
Info
This public profile is provided courtesy of Clay. All information found here is in the public domain.