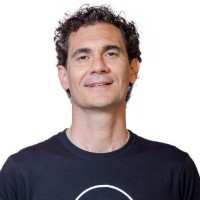 Mirko Pallera
Milan Area, Italy, Italy
Summary
Mirko Pallera is the CEO of Ninja Marketing and the Director of Ninja Academy, where he has been working to improve their eLearning platform for the past two years. Pallera is an expert in instructional design and the production of online courses that range from digital marketing to social media and digital business topics. He studied Master of Marketing and Communication at Accademia di Comunicazione and earned a Dottore in Scienze Politiche from Università degli Studi di Milano. Pallera is a former Editor in Chief and Director at Ninja Marketing and worked as an Independent Consultant at Create! Group. He pursued further studies and completed an Executive Master in Digital Marketing and Social Media Communication at Ninja Academy. Pallera is interested in helping businesses improve the skills and competencies of their teams to unlock their growth potential through digital transformation. He is open to working with companies that need help establishing their digital academies, creating interactive online courses, and delivering product or service presentations via webinars. To get in touch with Pallera, send him an email at mirko@ninjamarketing.it.
Highlights
Apr 21 · Via Twitter
Jan 24 · Via Twitter
Info
This public profile is provided courtesy of Clay. All information found here is in the public domain.