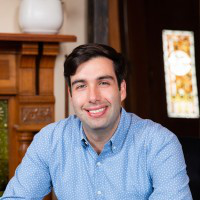 Mike Woitach
Boulder, Colorado, United States, United States
Summary
Mike Woitach, a Summa Cum Laude Bachelor of Business Administration (BBA) in Accounting and International Business graduate from University of Richmond - Robins School of Business, has made great strides in his career as an accomplished CEO, Director of Sales, Market Manager, and Co-Founder. He also studied a Master's degree in Sustainable Food Systems at University of Colorado Boulder and Business Administration and Management at Università Commerciale 'Luigi Bocconi'.
Mike was a Fellow at MEDLab at University of Colorado Boulder and has a great passion for coffee, which led him to co-found Convergent Coffee and serve as its CEO. He was also Market Manager at Relay Foods and Director of Sales at Rodeo CPG. Throughout the years, he has gained extensive experience in sales, market management, and leadership, making him a well-rounded professional.
His multifaceted background and skills in business administration, accounting, international business, and sustainable food systems have provided him with the tools to excel in various industries. Mike continues to be an influential thought leader and practitioner, bridging the gap between innovation and business for a better future.
Info
This public profile is provided courtesy of Clay. All information found here is in the public domain.