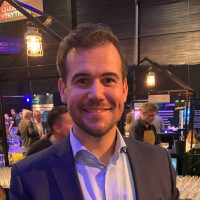 Mike Fransen
Tilburg, North Brabant Province, Netherlands, Netherlands
Summary
Mike Fransen is an experienced OEM Integrator who has worked with various organizations, helping them bridge the gap and create effective solutions. With a Bachelor's in Economics, Sales & Marketing from Fontys University and a background in Commercial Economics, he brings great value to his profession.
As the OEM Manager at ACES Direct, Mike assists partnerintegrators by providing the necessary tools, knowledge, and expertise, building relationships based on trust and delivering relevant and innovative solutions. He is a networker, speaker, and presenter who loves to share his knowledge of the market and products. Mike is always striving to understand his clients' needs better, whether through a board meeting or a meet and greet with an engineer on location.
With a creative mindset and strong communication skills, Mike is adept at thinking outside the box, and his work speaks for itself. Mike has extensive experience as an account manager in various organizations, including Team Industrie at ACES Direct, Scholten Awater, and HAUSSE, among others.
Mike's love for the entertainment industry led him to a Bachelor's in Applied Science, Commercial economics based on the Event, music, and entertainment industry and involvement as a drummer in a band. His lifelong passion for music has undoubtedly honed his skills in communication, creativity, and innovation—all of which he harnesses in his work as an OEM Integrator.
Info
This public profile is provided courtesy of Clay. All information found here is in the public domain.