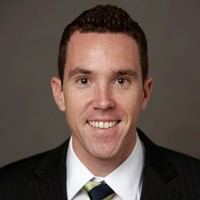 Mike DeCoste
Boston, Massachusetts, United States
Summary
Mike DeCoste has an extensive background in brand management and corporate strategy with a focus on marketing, gaming, and retail operations. He studied MBA with a specialization in Marketing at Cornell University and earned a Bachelor of Arts in Political Science and American History at Brown University.
DeCoste has worked in various positions at top-tier organizations such as Wayfair, Hasbro, Procter & Gamble, Harley-Davidson Motor Company, and Rhode Runner. He served as a Senior Manager of Category Management at Wayfair and in various higher-level managerial positions, including Global Brand Manager of Adult Gaming, Channel & Exclusives Gaming Strategy, and Family Gaming at Hasbro, where he was responsible for the development and growth of gaming brands.
In his former position as Senior Assistant Brand Manager at Procter & Gamble, DeCoste supervised the development of brand strategies for oral care, and personal grooming Product lines. He has also worked as a Brand Management Intern, Corporate Strategy Consultant, Associate Consultant, and Manager of Retail Operations through Rhode Runner.
With his wealth of experience across various business segments, DeCoste has developed strong expertise in brand management, corporate strategy, marketing, supply chain management, retail operations, and product localization. He is an excellent team player, always striving towards achieving business objectives that sustain long-term growth and profitability.
Info
This public profile is provided courtesy of Clay. All information found here is in the public domain.