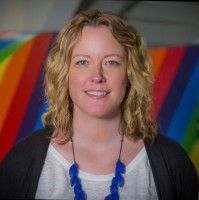 Meg Rye
London, Greater London, United Kingdom
Summary
Meg Rye, a highly experienced product design recruiter, has spent over a decade building and leading design teams across the US, UK, and EMEA. As Facebook's first design recruiter outside the US, she helped the social media giant build design teams in several cities, including London, Dublin, Tel Aviv, Singapore, Zurich, San Francisco, New York, and Seattle. Meg has also hired designers for other companies such as eBay, Oracle, Verizon, Siemens, SAP, Comcast, and Havas, to name a few.
Meg is highly skilled at building teams, hiring processes, and programs from scratch, having worked with start-ups, cultural institutions, and major corporations. She has also host and spoken at several events in different parts of the world, including London, Paris, Oslo, and Tel Aviv. A Bachelor of Fine Arts and an MSc in Arts Administration set Meg's creative foundation. Additionally, Meg is a Certified Coach w/ International Coaching Federation and works 1:1 with private clients. Meg is a dual citizen of the US and UK, and is married to an EU national in Ireland; she is also a B.1.2 German speaker.
Meg is passionate about allyship with designers & tech folks who identify as Black, Asian, female, neurodiverse, and LGBTQIA+ and has been actively promoting it in her previous roles, specifically at Facebook. She is currently Facebook's Principal Recruiter, Product Design - International, and is hiring for Instagram, Facebook, WhatsApp, FB Reality Labs, Portal, Oculus, Workplace, Messenger, Ads & Business Tools, Shops, Integrity, Infrastructure & Portability. Facebook employees will be allowed to permanently move between seven more countries, including Ireland, France, Germany, Italy, Netherlands, Poland, Spain & UK, starting in January 2022.
Highlights
Sep 15 · Via Twitter
Sep 9 · Via Twitter
Info
This public profile is provided courtesy of Clay. All information found here is in the public domain.