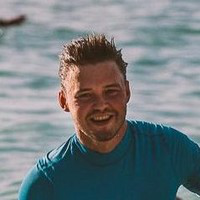 Maxim Kupriyanov
Summary
Maxim Kupriyanov is an accomplished entrepreneur and software developer with a strong background in applied mathematics. He holds a degree in Expert Applied Mathematics from Taurida 'V. I. Vernadskiy' National University in Simferopol. Over the years, Maxim has worked with several organizations and has held various roles such as PHP Developer, PHP Team Lead, and QA.
Maxim is the founder of One Click Development, LLC, a company that offers software development services to clients around the world. Prior to this, he worked as a PHP Team Lead at Successful Development Inc. and also as a QA at Offshore Creations.
Maxim is an expert in PHP development and has extensive experience developing software solutions for different industries. His passion for software development started early, and he has spent much of his career creating innovative and robust software solutions that help organizations streamline their processes and achieve their business goals.
In summary, Maxim Kupriyanov is a well-rounded software developer and entrepreneur with a passion for creating innovative solutions that drive business success. With his expertise and experience, he is a valuable asset to any organization looking to leverage technology to improve its operations and bottom line.
Info
This public profile is provided courtesy of Clay. All information found here is in the public domain.