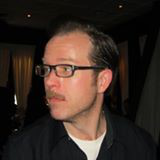 Matt Zimmerman
Austin, Texas, United States
Summary
Matt Zimmerman is a seasoned sales and marketing professional with a strong track record of closing deals, building lasting client relationships, and developing innovative, data-driven solutions. He holds a Bachelor of Science in Business Administration with a focus on Marketing from the University of New Hampshire. Zimmerman is a New York City licensed real estate salesperson and has extensive experience in client management and creative development, working as both an account executive and a copywriter in various industries.
Zimmerman specializes in account management, strategy development and execution, and market analysis, with a focus on service-oriented positions that demand efficient project administration and an unparalleled level of client satisfaction. He possesses excellent communication, time management, analytical, organizational, and leadership skills, a proven ability to establish and maintain strong client relationships, knowledge in real estate operations, marketing strategy, advertising development, strategic planning, creative development, and marketing communication strategies. Zimmerman has worked for various organizations such as City Wide Apartments, Angel Aerial Corp., and Sirius XM Radio Inc.
Info
This public profile is provided courtesy of Clay. All information found here is in the public domain.