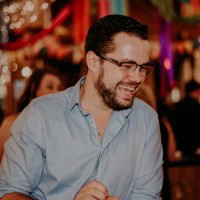 Matt Skudlarek
Chattanooga, Tennessee, United States
Summary
Matt Skudlarek is a multi-talented individual with a diverse background in music, business, and web technology. He earned a Bachelor of Arts degree in Audio Production and Mix Engineering from Full Sail University and has since built an impressive roster of professional experience, including owning and operating multiple businesses, managing coffee shops, producing music, and providing web technology support. Matt is passionate about the internet and all it has to offer, and his love for exploring this vast virtual world with his friends is evident. With his skills and expertise, Matt has become an asset to numerous organizations, including Duffy's Garage, Self-Employed, The Daily Ration, The Fix Lounge, The Bitter Alibi, Pasha Coffee & Tea, Generous Giving, Motion Music Group, Guitar Center, and United Way of Greater Chattanooga. His optimized professional history and varied skill set provide clients with a swiss-army-knife-esque asset capable of solving any problem.
Highlights
May 3 · Via Twitter
May 2 · Via Twitter
Day one of hiring a new tech: already had to borrow one of her tools. And to make matters worse, yes, she's a GIRL! Ugh.
Info
This public profile is provided courtesy of Clay. All information found here is in the public domain.