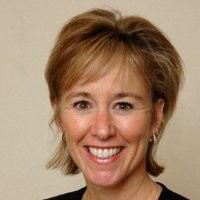 Mary Abbazia
Strategic Marketer - Managing Director of Impact - TEDx & Global Speaker - Co-Author of Accidental Marketer - Caltech Instructor - Facilitator of Virtual & Live Work Sessions
New York, New York, United States
Is this your profile? Claim it now
This public profile is provided courtesy of Clay. All information found here is in the public domain.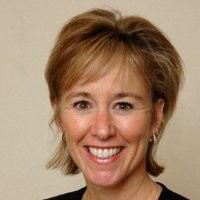 Mary Abbazia
Strategic Marketer - Managing Director of Impact - TEDx & Global Speaker - Co-Author of Accidental Marketer - Caltech Instructor - Facilitator of Virtual & Live Work Sessions
New York, New York, United States
Summary
Mary Abbazia is a renowned marketing strategist, coach, and author. With a BS in Economics from the University of California, Davis, and an MBA in Business & Marketing Management from Golden Gate University, she has built an impressive career spanning over three decades. Mary is the Managing Partner of Impact Planning Group, an organization she co-owns, where she leverages her extensive experience to guide teams in solving tough strategic B2B marketing issues. She works with global and Fortune 500 companies like GE, Pfizer, and Marriott to develop practical approaches that drive true differentiation and business growth.
Mary has a passion for studying great business successes (and failures) and unlocking practical approaches and tools she uses when coaching and teaching executives at Columbia and Caltech. As an accomplished author, Mary co-authored The Accidental Marketer with Tom Spitale, providing a useful guide with the top 10 concepts that have transformed the world's most famous brands. Mary is an expert in marketing strategies, marketing roadmaps, pricing strategies, need-based segmentation, common language and approach regarding marketing, cross-functional alignment around strategy & key decisions, powerful positioning, and branding.
Mary's expertise and skills make her a popular speaker at events, including TEDx Ferguson Library, where she judged and spoke in one of its talks. Mary Abbazia's professional experience spans many industries, including Intel Corporation, Perry Lawson and Associates, Honey Hill Farms, Booz Allen Sales Estimating System (BASES), Pfizer Pharmaceuticals, and Vantis Division at Columbia University.
This public profile is provided courtesy of Clay. All information found here is in the public domain.