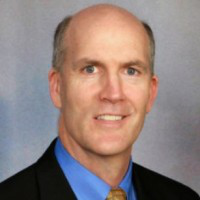 Marty Fogarty
Glenview, Illinois, United States
Summary
Marty Fogarty is a seasoned lawyer who has dedicated his career to solving problems for families going through life's difficulties. He studied law at Loyola University Chicago School of Law and economics and science at the University of Illinois Urbana-Champaign. Prior to founding The Heartland Law Firm, he worked as an attorney and HR director at the Chicago Park District and as a prosecutor at the Cook County State's Attorney's Office.
Marty is also the founder of ElderSmart, a 501c3 non-profit that helps families with an elder loved one in a healthcare transition, and Leading Edge Eldercare Network. He believes that the purpose of a lawyer is to restore well-being, create order in the midst of chaos, and guide clients through life's transitions. As a father, husband, and community member with 30 years of experience helping families deal with life's difficulties, he is interested in reducing and avoiding suffering and creating a Well-Being Firm that makes it easy for busy people to affordably install the guardrails that support them to safely travel life's path.
Info
This public profile is provided courtesy of Clay. All information found here is in the public domain.