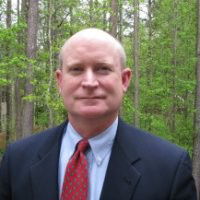 Mark Roberts
Atlanta, Georgia, United States
Summary
Mark Roberts is a highly accomplished enterprise sales professional with over 35 years of experience, including 12 years in management. A graduate of Westminster College with a BA in Chemistry, Roberts is a results-driven individual who excels in developing strategic relationships with clients and business partners. With a reputation for motivating clients, employees, and peers alike, Roberts possesses exceptional communication and listening skills, a positive attitude, and persistence.
Roberts began his career at IBM, where he held various roles, including account marketing representative, marketing manager, banking, finance & securities segment manager, national solution manager, client services manager, software client executive - business analytics, and senior client executive. Throughout his time at IBM, Roberts established himself as a leader in enterprise selling, earning numerous accolades for his impressive results.
In addition to his tenure at IBM, Roberts also served as a software client executive at Kyra Solutions, Inc. and as a management consultant at Crimson Consulting. Roberts retired from IBM in June 2016.
Info
This public profile is provided courtesy of Clay. All information found here is in the public domain.