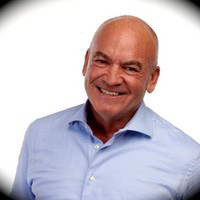 Melbourne, Victoria, Australia
Is this your profile? Claim it now
This public profile is provided courtesy of Clay. All information found here is in the public domain.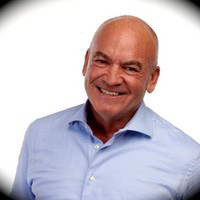 Melbourne, Victoria, Australia
Summary
Mark McGrath, a seasoned executive, brings over two decades of experience in driving growth and transformation across various industries. McGrath's expertise includes general management, operational leadership, sourcing & vendor management, digital business, technology strategy, sales & delivery. Additionally, McGrath has experience in creating and successfully running two technology-focused start-ups that consulted directly with ASX 200 companies.
McGrath is an MBA Executive Graduate from The Wharton School and an AGSM @ UNSW Business School alum with a focus on Strategic Corporate Growth. McGrath studied Business for his undergraduate degree at the University of South Carolina.
Mark McGrath's career began as a Sales Manager at Fisher Controls, and he has since held numerous executive positions in various well-known organizations, including his current position as General Manager at Cherub Advisory & Consulting, where he focuses on IT Sourcing for Maximum Value. McGrath has previously served as Director, Advisory Services at Information Services Group, Senior VP, APJ at Cloud Sherpas, Non-Executive Director at Convex Horizons Consulting, and Head of Transformation (Director - Sales Operations & Systems) at News Corp Australia. At Telstra Enterprise & Government, McGrath held multiple roles, including Director - Strategic Sales, Senior Director - Financial Services, and Head of Transformation - Enterprise Sales Operations. McGrath has also held other leadership positions at Electronic Data Systems, Oracle Corporation, Logical Design Solutions, and Publicis Sapient.
McGrath's expertise and experience in strategy and business optimization, sourcing, transformation, sales leadership, and operational excellence have allowed him to deliver significant growth and operational efficiencies while driving business and cultural transformation.
This public profile is provided courtesy of Clay. All information found here is in the public domain.