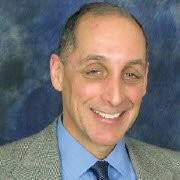 Mark Manton
Director Finance & Business Administration at Yale University-
New York, New York, United States
Is this your profile? Claim it now
This public profile is provided courtesy of Clay. All information found here is in the public domain.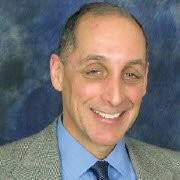 Mark Manton
Director Finance & Business Administration at Yale University-
New York, New York, United States
Summary
Mark Manton is a highly accomplished senior financial and operational executive with a wealth of experience in the private and public sectors, and in higher education. He possesses a diverse background that has enabled him to be an innovative, influential, and perceptive problem solver who can develop strategic solutions that deliver tangible and sustainable results. Mark is a high-energy leader with a robust track record of consistently driving revenue and margin expansion at premier organizations. He has valuable leadership and team-building skills that he has accrued while working in top Fortune 500 companies.
Mark has a proven ability to create quality and cost-effective solutions that meet at the intersection of finance, operations, and technology. He is an excellent communicator with exceptional relationship-building skills, and possesses a talent for meeting deadlines, delivering quality results, and building strong relationships that endure.
Mark's critical strengths and competencies include financial analysis, outsourcing opportunities, acquisitions, integration, telecom expense management, mentoring, innovation, cost containment, procurement, contract and vendor negotiation, presentations, budgeting, strategic planning, and insight. He has worked in various sectors, including finance, insurance, reinsurance, advertising, internet, technology, marketing, healthcare, medical, biotechnology, and higher education.
Mark holds an MBA in Finance and Marketing from the Fordham Gabelli School of Business, a Master's degree in Emergency Management from the University of New Haven and a BSBA in Finance and Marketing from the University of Denver. He has held several top positions in various organizations, including Director of Finance & Business Administration, ITS at Yale University, CFO at Gallagher, 2nd Vice President - Global Finance, Budget & Operations at General Reinsurance (Gen Re), SVP Finance at Circle.com, VP Finance at Heritage Marketing Corporation, Director of Finance and Operations at Actmedia, Internal Financial / EDP Auditor at Citibank, and Financial Analyst at INTEGRATED RESOURCES, INC.
This public profile is provided courtesy of Clay. All information found here is in the public domain.