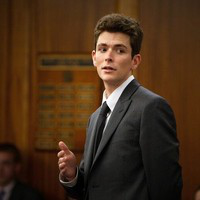 Mark Koch
Quincy, Massachusetts, United States
Summary
Mark Koch is a seasoned criminal defense attorney based in Quincy, Massachusetts. He obtained his J.D. from Suffolk University Law School and holds a B.S. in Political Science from the University of Massachusetts, Amherst. He is an experienced trial lawyer who has represented clients in various criminal cases, including OUIs, larceny, assault and battery, animal cruelty, and motor vehicle infractions.
Before starting his private practice, Mark completed the Committee for Public Counsel Services Zealous Advocacy Training and worked as a court-appointed Bar Advocate in Barnstable and Norfolk counties. He is also a former student prosecutor at the Suffolk County District Attorney's Office and a former HR assistant at Harvard University.
Over the years, Mark has proven to be a reliable and committed legal practitioner who is passionate about helping his clients achieve the best possible outcome in their cases. He takes a personalized approach and strives to understand each client's unique needs and situation. In addition to his legal practice, Mark is also a two-time trial competition winner and serves as the Vice President of the Student Bar Association at Suffolk University.
Info
This public profile is provided courtesy of Clay. All information found here is in the public domain.