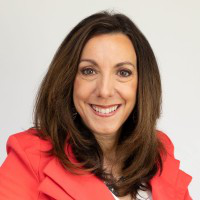 Marilyn Suttle, CVP
Detroit Metropolitan Area, United States
Summary
Marilyn Suttle is a Customer Service Keynoter, Success Coach, and Retreat Facilitator at her company, Suttle Enterprises LLC. With a Bachelor of Science (B.S.) degree from the University of Michigan-Dearborn, she has extensive experience in customer service, leadership, and communication. Her clients include Fortune 50 companies, mid-sized organizations, and entrepreneurs. Marilyn helps organizations stand out as a provider of choice and works with people who want to work well together. She specializes in customer focus, employee engagement/customer loyalty, relationship communication, composure, and virtual programs.
Marilyn's background as a bestselling author has led her to be one of North America's top speakers. She has been featured in the online course CustomerServiceRoadmap.com based on "Who's Your Gladys? How to Turn Even the Most Difficult Customer Into Your Biggest Fan." She has run Women-in-Leadership retreats and employed a revolutionary coaching tool called RIM (Regenerating Images in Memory) to support diversity. Marilyn has an extensive background in social media and online community management.
As a virtual presenter, leadership speaker, motivational speaker, interpersonal skills coach, and conference speaker, Marilyn has become a Michigan Speaker with specialties in communication expertise, work-life balance, problem-solving, and relationship building. She has written customer-centric articles and promoted personal development through public speaking. Her expertise in client experience and team building has transformed the way people think and act for breakthrough success. Marilyn's success in her field has led to appearances on TV news, radio, and press.
Info
This public profile is provided courtesy of Clay. All information found here is in the public domain.