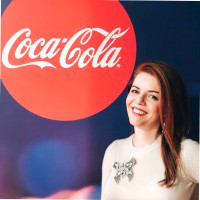 Maria Dinu
Bucharest, Bucuresti, Romania
Summary
Maria Dinu is a seasoned HR professional with over 20 years of international experience. She has held various leadership positions in two multinational companies, Coca-Cola Hellenic Bottling Company and Procter & Gamble, where she developed a passion for making people think about themselves and their impact. Maria is a certified professional coach with two coaching formations and a certificate in digital marketing from the Digital Marketing Institute. She is also an artist and entrepreneur who created a line of life planners with coaching tools to help people explore their potential.
Maria's expertise covers most HR fields, including talent process, employer branding, employee relations, compensation & benefits, training, and recruitment. She has worked virtually with 28 countries and led a Center of Expertise for Talent Process and Employer Branding. Maria's high standards and focus on results stem from her career in two large multinationals, which shaped her leadership and problem-solving skills.
Maria's artistic and entrepreneurial spirit led her to create a platform where she designs and implements things that help people grow and develop. She has crowdfunded her launch and created a line of life planners that contain coaching tools that help individuals focus on their minds' colorful aspects. Maria's passion for personal development is evident in her work and her interests.
Info
This public profile is provided courtesy of Clay. All information found here is in the public domain.