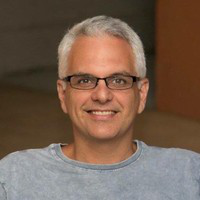 Marcelo Perlingeiro
Greater Sydney Area, Other
Summary
Marcelo Perlingeiro is an accomplished digital marketing professional with over a decade of experience generating positive ROI campaigns for businesses. His strengths in creating successful online marketing strategies and managing teams have resulted in tremendous outcomes for companies that depend on online sales channels. Marcelo's expertise lies within Marketing Automation, Digital Strategy, Digital Marketing, Online Marketing Campaigns, SEM, SEO, PPC Advertising, and much more.
Marcelo is a former Principal Customer Success Manager at Salesforce, where he leveraged his skills to help clients find growth opportunities for their businesses. His digital consulting experience has also included time with Accenture Interactive, where he served as Digital Manager. Marcelo is also the founder of Invent Publishing, where he worked to develop successful marketing strategies for his clients.
Marcelo's educational background includes studies at Ibmec and the University of Technology, Sydney, where he pursued an Executive MBA and a Master of Business Marketing, respectively. He began his undergraduate studies in his home country Brazil at Instituto Tecnológico de Aeronáutica (ITA). Marcelo has also been an active instructor and lecturer in diverse topics in digital marketing, including General Assembly.
Marcelo is passionate about the digital space and how it can change people and businesses' lives. His expertise and experience in digital performance, content marketing, social media, agency management, web analytics, and direct marketing make for an impressive digital marketer in the industry.
Info
This public profile is provided courtesy of Clay. All information found here is in the public domain.