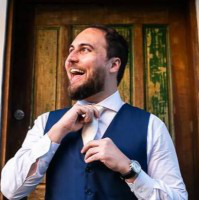 Lucas Prim
Florianópolis, Santa Catarina, Brazil, Brazil
Summary
Lucas Prim is a Brazilian entrepreneur, programmer, and engineer with an impressive career in the technology and business industries. Starting at a young age, Lucas built websites for various companies and even created his own project, Professor Boiada, where students could use data to calculate their probability of success in a particular course with a specific professor.
From there, Lucas gained experience working abroad as a front-line employee at Levy Restaurants in Utah, where he was eventually promoted to Banquet Captain. This experience gave him insight into a fast-paced, dynamic environment and a meritocratic culture. Lucas returned to Brazil, where he pursued two failed business ventures before partnering with Carlos Souza to create Kimitachi, a successful online sushi delivery restaurant franchise. Kimitachi's success garnered international recognition for its innovative use of technology, such as the live feeds of the food preparation process.
After selling Kimitachi, Lucas worked in a management position at Grupo Trigo before co-founding SumOne, where he served as CEO and honed his leadership skills. Lucas also served as a mentor to startups and spoke at hundreds of events as an expert in technology, product, and innovation. Today, Lucas is the Product Director at PagSeguro PagBank, a digital payment solutions provider in Brazil.
Highlights
Apr 29 · Via Twitter
RT @leonardo1opes: EU FUI PRÁ CUBA, e nesta mega thread apresento 150 coisas que aprendi sobre Cuba falando diretamente com cubanos. Me hos…
Mar 19 · Via Twitter
RT @Plinz: Never forget that AI regulation will be made by the same kind of process that gave you the cookie banner
Info
This public profile is provided courtesy of Clay. All information found here is in the public domain.