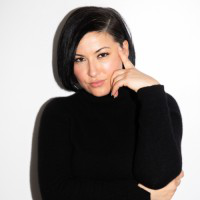 Lola Plaku
Toronto, Ontario, Canada, Canada
Summary
Lola Plaku is an accomplished Chief Executive Officer with a decorated career in the entertainment industry. Her career highlights include serving as the Founder of Girl Connected Mentorship Program, Consultant to French Montana, and Owner of iLuvLola. Furthermore, Lola has held various senior positions such as Online Marketing Coordinator at CP Records, Columnist at Cream World Magazine, and Senior Writer at HipHopCanada. She has also proven her skills in Adobe Photoshop, social media management, and marketing strategy. Lola holds a Bachelor of Arts in Sociology from Wilfrid Laurier University.
Highlights

Jun 8 · Via CelebrityAccess ENCORE
May 10 · Via RESPECT.
Info
This public profile is provided courtesy of Clay. All information found here is in the public domain.