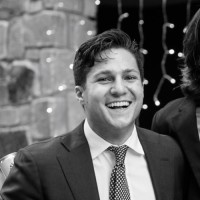 Liza Branella
London, England, United Kingdom
Summary
Liza Branella is an experienced Senior Solutions Engineer with an educational background in Communications from Temple University. She has had an extensive career in the tech industry, having worked at companies such as Cloudhealth Technologies and Cloudamize, where she held various roles such as Sales Development Representative, Partner Development Manager, and Senior Customer Success Manager. Her knowledge and skills in cloud computing, sales, and account management make her a valuable asset to any team. Branella is a results-driven professional who is passionate about utilizing technology to drive business growth and success.
Highlights
Oct 16 · Via Middletown Press
Oct 2 · Via New York Daily News
Info
This public profile is provided courtesy of Clay. All information found here is in the public domain.