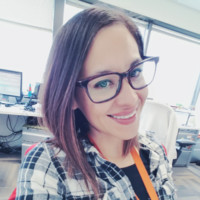 Lisset Navarro
East Rutherford, New Jersey, United States
Summary
Lisset Navarro is an accomplished professional with extensive experience in research analysis, human resources management, and personnel administration. She holds a bachelor's degree in Human Services and a degree in Human Resources Management/Personnel Administration, both from the University of Phoenix. Additionally, she has a certification in Human Resource Management from the same university.
Over the years, she has held various positions, including a Senior Research Analyst at Ipsos in North America, Panel Relations Supervisor at GfK, and Payroll Administrator at Accredited Health Services. Her career history reflects her strong background in data analysis, employee management, and administrative duties.
As a Senior Research Analyst at Ipsos in North America, Navarro has played a critical role in conducting market research to help clients make informed decisions. At GfK, she was responsible for managing a panel of survey participants, which involved conducting surveys and monitoring the panel's participation rates. She has also worked as a Payroll Administrator, where she was accountable for processing multi-state payroll for employees.
With her expertise in human resources management, personnel administration, and research analysis, Navarro brings a unique set of skills that can benefit organizations across industries. Her passion for data analysis and people management makes her a valuable asset to any team.
Info
This public profile is provided courtesy of Clay. All information found here is in the public domain.