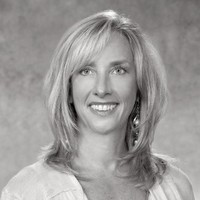 Lisa Hurst
Knoxville, Tennessee, United States
Summary
Lisa Hurst, an accomplished education professional, has recently been appointed as the Vice President of Boys & Girls Clubs of America's Southeast Region. She is a recognized leader with significant expertise in youth development and education. Lisa obtained a Bachelor's degree in Mass Communications from East Tennessee State University, and later received a Master of Arts in Teaching (M.A.T.) degree from Carson-Newman College. She furthered her education by pursuing an Ed.S in Administration and an Ed.D in Executive Leadership from the Lincoln Memorial University. Her impressive educational background has been a cornerstone in her illustrious career.
Lisa's professional experience is extensive, working in various leadership positions for Boys & Girls Clubs of America. She previously served as the President and CEO of the Boys & Girls Clubs of Greater Scottsdale, Executive Vice President, and Vice President of Resource Development for Boys & Girls Clubs of the Tennessee Valley. Lisa's dedication to children's programs and her ambitious leadership have earned her a sterling reputation in the community.
As a versatile executive leader, Lisa is setting the bar high for Boys & Girls Clubs of America's Southeast region. She is devoted to driving the organization forward and ensuring that its youth development programs and services are of the highest quality. Lisa takes great pride in meeting the specific needs of each child while providing a nurturing and fulfilling environment.
Highlights
Apr 18 · Via The Wall Street Journal

Jan 4 · Via Digiday
Info
This public profile is provided courtesy of Clay. All information found here is in the public domain.