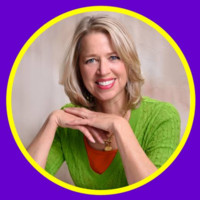 Lisa Bennett
► Financial Coach: Move from uncertain and at risk to ✪ Financial Independence ✪ with confidence. ► Money Safety ► Real Estate Investing Diversification ► Portfolio Diversification ► Asset Risk Management
Aptos, California
Is this your profile? Claim it now
This public profile is provided courtesy of Clay. All information found here is in the public domain.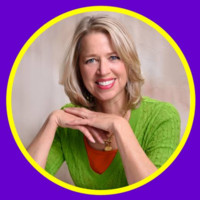 Lisa Bennett
► Financial Coach: Move from uncertain and at risk to ✪ Financial Independence ✪ with confidence. ► Money Safety ► Real Estate Investing Diversification ► Portfolio Diversification ► Asset Risk Management
Aptos, California
Is this your profile? Claim it now
Summary
Lisa Bennett is a highly accomplished and ambitious professional with extensive experience in risk management, project management, and real estate investing. She holds a Master's degree in Business Management from Pepperdine Graziadio Business School, as well as multiple certifications, including the Stanford Advanced Project Manager (SAPM) certification from Stanford University and the Certified Scrum Master (CSM) certification from Agile Learning Labs.
Bennett's professional experience is rich and varied. She has held influential roles at major tech companies like Yahoo!, where she worked as a Flickr Program Manager in charge of vendor relationships and a Risk Manager for service engineering transformation. She was also a Senior Program Manager for Marketing Operations at Yahoo! and played a key role in transitioning technology at Hewlett-Packard, where she held multiple positions, including Portfolio Manager, Program Release Manager, Business Development Manager, Business Development Engineer, Outsourcing Manager, and Help Desk Manager.
In addition to her corporate experience, Lisa Bennett is passionate about real estate investing and runs her business, WorkforceMillionaire.com, where she works with Program Managers to help others reduce portfolio risk and increase passive income. Bennett's Well Informed Real Estate Investment Plan Program (WIRE IP) has 24 video and audio-only modules, including tools and decision-making matrices. The program aims to teach participants how to enter the Real Estate Investing market in five distinct ways.
With Bennett's background in both the tech industry and real estate investing, she brings a unique perspective to each role she undertakes. She is a strategic thinker with a talent for risk management and problem solving. Bennett is highly motivated, determined, and dedicated to achieving her goals. Her impressive range of skills and expertise makes her a valuable asset to any team.
This public profile is provided courtesy of Clay. All information found here is in the public domain.