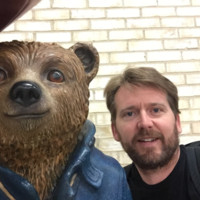 Levi Davis
Gloucester, Massachusetts, United States, United States
Summary
Levi Davis is a business analyst, data scientist, and technical instructor with extensive experience in the tech industry. He has a background in economics, statistics, and scientific research and is highly sought-after for his expertise in business intelligence, data analysis, and research and development. Levi studied for his Master of Science in Statistics and Bachelor of Science in Economics at the University of Wyoming, where he also completed the Wyoming Adventure Course in Outdoor Education.
Levi has worked for a variety of organizations, including Barnes & Noble Education, Inc., Device42, Indigo, Looker, Coursera, eBay, MarkMonitor, USDA Agricultural Research Service, and City of Cambridge. These positions have given him a diverse range of skills and experience in business intelligence, data analysis, marketing statistics, research science, and teaching.
As a former Lead Instructor at Looker, Levi has a passion for technical instruction and enjoys teaching others how to use data to solve complex business problems. He is also highly skilled in statistical modeling, data visualization, and programming languages such as SQL and R.
Overall, Levi is an accomplished data scientist and business analyst with a wealth of experience and knowledge. Whether he is teaching technical skills to students or working to solve complex business challenges, Levi is always at the forefront of innovation and exploration.
Info
This public profile is provided courtesy of Clay. All information found here is in the public domain.