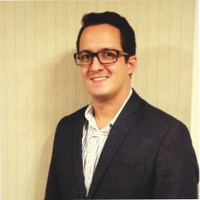 Leonardo Teixeira
Sao Paulo, Sao Paulo, Brazil
Summary
Leonardo Teixeira is a seasoned sales and engineering professional with over 17 years of experience in the Broadcast industry. He specializes in Systems Technology and Base Band Solutions, generating new business, and expanding existing accounts. Leonardo has a talent for working with Application Engineers to provide technical product information and workflow demonstrations with reseller sales personnel on customer-facing sales opportunities. He is skilled in managing market trends and training and mentoring staff, creating and implementing strategies to reach targets. Leonardo has a background in Broadcast market, Prosumer electronics, or technology sector. He is an enterprising individual with an entrepreneurial spirit who can try different things with correct direction.
Leonardo holds a degree in Electric/Electronics from Faculdade Engenharia São Paulo (FESP), a Master's of Business Administration (MBA) in Management from Fundação Getulio Vargas, and a certification in Electronic Technician from Oswaldo Cruz.
He has worked in several roles, including Head of Sales - Business Unit for Distribution and Orchestration at AD Digital Integração de Sistemas, Business Manager, Broadcast at AD Digital, Territory Account Manager at Avid Technology, National Account Manager at AD Digital, Senior Engineering Manager, Senior Account Executive, Account Executive, and Sales Support at Sony Electronics.
Info
This public profile is provided courtesy of Clay. All information found here is in the public domain.