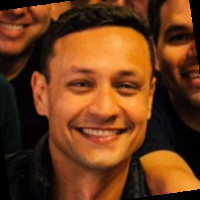 Leandro Baptista
Santa Catarina, Brazil, Brazil
Summary
Leandro Meintanis Baptista is an accomplished business professional with a diverse background in business administration, management, and e-commerce. He received his Bachelor's degree in Administration from the Federal University of Santa Catarina and pursued postgraduate studies in Licitações e Contratos at the University of Southern Santa Catarina.
Leandro co-founded Grigora and worked as a Manager at Mercado Livre. He is also the co-founder of Axado.com.br at Axado and has ample experience in e-commerce and logistics. Before entering the tech industry, Leandro founded Metta Comércio Atacadista, where he managed day-to-day operations. Prior to this, he worked as a Sales Representative at Portozelo Atacadista and Nycomed.
Leandro has a wealth of knowledge in various areas of business and expertise in management, sales, e-commerce, and logistics. His interests include entrepreneurship, business strategy, and technology.
Info
This public profile is provided courtesy of Clay. All information found here is in the public domain.