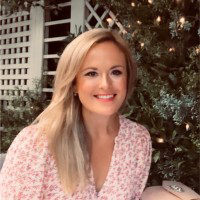 Lauren Stevens
West Yorkshire, Kirklees, United Kingdom
Summary
Lauren Stevens is an accomplished business professional with a background in Management. She studied at both Leeds Beckett and Leeds Metropolitan Universities, earning a Bachelor of Arts in Management. With years of experience working in executive positions, Lauren has the skills and expertise necessary to manage complex projects and teams.
Most recently, Lauren served as Executive Assistant and Project Coordinator to the Senior VP and Chief Financial Officer at Asda, one of the UK's largest grocery retailers. She previously worked as the Legal Project Coordinator to the Vice President, General Counsel, and Company Secretary at Asda.
Lauren's extensive experience in management, project coordination, and executive assistance make her a valuable addition to any team. Her skills in organization, communication, and leadership make her an asset to any organization.
Info
This public profile is provided courtesy of Clay. All information found here is in the public domain.