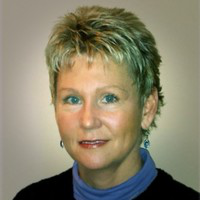 Laura Kaatz
Overland Park, Kansas, United States
Summary
Laura Kaatz is an accomplished global business development leader with over 20 years of experience in the industry. She specializes in international business development, global sales team leadership, strategic alliance development, and customer relationship management. Her expertise extends to strategic and corporate planning, entrepreneurial start-up spirit, training, coaching, and mentorship.
With a background in human physiology and cellular biology from the University of Kansas and pre-medicine (biology/chemistry) from the University of Wisconsin-Eau Claire, Laura has an impressive portfolio of leadership roles in top-tier companies.
She has served as Global Head of Media Services at Amdocs, Managing Director (EVP) of Global Commercial Operations at Piksel Inc., and Chief Business Development Officer at Global Integration Partners. Laura has also been Director of International Sales Alliances at Rogers Communications and Director of Business Development and Channel Sales at EarthLink, Inc.
In her previous roles, Laura managed over $50+ million budgets and created new business departments, strategic alliances, and program efficiencies. She has excellent communication skills and can manage relationships in diverse cultural backgrounds.
As a Partner at Catalyst Edge, Laura brings her wealth of experience to empower businesses to exceed their expected goals. She remains self-motivated and adaptable to changing environments, making her an asset to any team.
Info
This public profile is provided courtesy of Clay. All information found here is in the public domain.