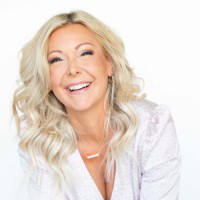 Lara McCulloch
Burlington, Ontario, Canada, Canada
Summary
Lara McCulloch is an accomplished small business consultant, fractional CMO, brand strategist, social media pioneer, and global marketing keynote speaker. With over 25 years of experience, she specializes in helping small businesses to position themselves in crowded marketplaces. Her expertise lies in creating the ideal prospect experience, resulting in them choosing her clients over competitors. Lara has delivered innumerable achievements for her clients, including generating $3.4MM in new business in less than a year with a $40K budget for a Canadian-based event supplier brand that has annual sales of $8MM. Her coaching helped one of her clients to triple their corporate sales within a year while securing a small and unknown local brand as a headliner at an international event. One of her notable achievements includes increasing pricing by 50% without changing products/services for a client. Her consulting skills also increased employee happiness ratings at a corporation by almost 200% in eight months.
Lara's professional history is extensive and full of accolades. She is a senior strategist at Canada's leading branding & packaging agencies, servicing some of North America's most well-known brands. She created one of the first Twitter communities in the world, #eventprofs, a hospitality and events community, featuring in The Twitter Book by Tim O'Reilly. Additionally, Lara is a sought-after keynote speaker and trainer, travelling globally to educate businesses on multiple marketing topics. Her passion for marketing landed her multiple awards such as Connect Magazine's & Rejuvenate Magazine's Top 40 under 40 2012, CSE's Best Industry Blog 2012, BizBash's Innovator List 2011, 2008 CEIA Spirit of the Industry Award, ISES Toronto 2009 Dedication & 2007 Leadership Awards. She is also the former host of the Start Some Shift podcast and the creator of the widely read independent blog in the events industry. Lara is an advisory board member to the industry's largest events, associations, and publications.
Through her extensive experience and exceptional skills, Lara McCulloch is sparking a fundamental shift in the way companies do business worldwide.
Info
This public profile is provided courtesy of Clay. All information found here is in the public domain.