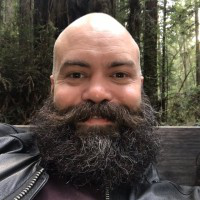 Lance Weisser
Cincinnati, Ohio, United States, United States
Summary
Lance Weisser is an accomplished and well-rounded designer with a passion for delivering seamless user experiences. He has received education from prestigious institutions such as the University of Michigan and Stanford, and has experience within a wide range of organizations, including Procter & Gamble, Crazy Love Ministries, and Rocket Internet SE. Lance's expertise in user experience design is complemented by knowledge in marketing and business intelligence. With a focus on minimizing complexity and confusion for users, Lance is an ideal candidate for companies seeking a designer who is results-driven and delivers practical solutions.
Highlights
Mar 2 · Via Twitter
Jan 30 · Via Twitter
Info
This public profile is provided courtesy of Clay. All information found here is in the public domain.