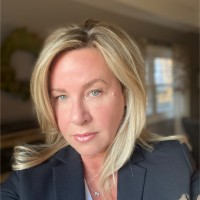 Kristine Marsh
Collingswood, New Jersey, United States, United States
Summary
Kristine Marsh is a professional healthcare salesperson with a strong record of consultative selling to C-suite executive leadership. With an extensive understanding of the healthcare industry, she specializes in accountable care, value-based risk sharing delivery of care, and integrated care management. Kristine has a Bachelor's in Psychology from Rutgers, and her impressive resume includes positions like Vice President of Growth at CareRev, Regional Sales Director at XSOLIS, Senior Director of Business Development at DaVita, and many more.
Her impeccable sales and people skills have made her a valuable member of organizations like the Healthcare Businesswomen's Association. Kristine is an expert in building relationships with key decision makers to drive new business and exceed revenue goals. Moreover, she is a top-notch hunter with excellent negotiating and closing skills, and capable of working effectively in high-pressure, entrepreneurial sales environments.
Info
This public profile is provided courtesy of Clay. All information found here is in the public domain.