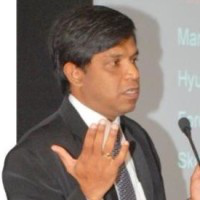 Krishna Kumar
Startups - CEO l Software - Cloud l SaaS - P&L - Business Strategy - Technology Strategy - Sales l Project Management l Process Optimisation l Service Delivery - Sr. VP - CIO - Digital media
Bangalore Urban, Karnataka, India
Is this your profile? Claim it now
This public profile is provided courtesy of Clay. All information found here is in the public domain.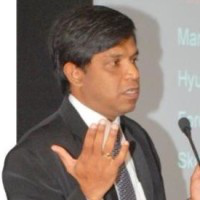 Krishna Kumar
Startups - CEO l Software - Cloud l SaaS - P&L - Business Strategy - Technology Strategy - Sales l Project Management l Process Optimisation l Service Delivery - Sr. VP - CIO - Digital media
Bangalore Urban, Karnataka, India
Summary
Krishna Kumar is a versatile business leader with extensive experience managing technology, sales, and business operations in corporate and startup environments. With a multidisciplinary and multi-domain background, Krishna brings a wealth of knowledge in business strategy, sales, product and project management to the table. Krishna has worked in various industries, including IT, Digital Marketing, Media, and Agri-business domains, which grants him a unique perspective and a holistic understanding of business operations in different sectors.
Krishna studied Civil Engineering at the University of Kerala and received his Master's in Business Administration from the Institute of Rural Management Anand (Irma). Through his career, Krishna has successfully led teams across the globe and onboarded clients in India, the UK, and the USA. With his in-depth knowledge of information architecture, technology stacks, and software frameworks, Krishna has architected, built, and deployed eight cloud-based SaaS platforms that utilize microservices, API, and messaging architectures.
Krishna's experience building new businesses and repositioning existing ones has resulted in improved revenues and bottom-line performance. As a CEO and COO, Krishna has demonstrated his ability to manage P&L, sales, marketing, business operations and digital transformation. At CyberMedia India Ltd, Krishna served as CIO, Group Editor, and SBU Head, where he managed various aspects of IT infrastructure, service delivery, content management, and digital media. Krishna holds a diverse set of skills and a unique perspective that can add value to various organizations and industries.
This public profile is provided courtesy of Clay. All information found here is in the public domain.