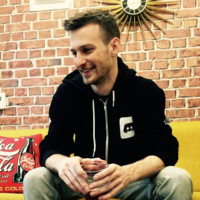 Kraig Looney
Raleigh, North Carolina, United States
Summary
Kraig Looney is a seasoned community builder and content relations expert with a strong passion for the gaming industry. With over three years of experience in the field, Kraig has worked as a Community Influencer Coordinator at Epic Games and as a Community and Events professional at Discord. Additionally, Kraig has worked in various industries, including environmental services, wireless sales, and nutrition, leveraging his interpersonal and team skills to build and maintain lasting professional relationships.
Kraig's experience in attending and working at gaming trade shows all over the world has equipped him with a keen understanding of the industry and its participants' needs, allowing him to lead and communicate effectively with confidence. Kraig studied Registered Nursing/Registered Nurse at Everett Community College and graduated from Lake Stevens High School.
Overall, Kraig Looney is highly adept at leveraging his skills and expertise to establish and maintain successful long-term professional relationships in various industries.
Info
This public profile is provided courtesy of Clay. All information found here is in the public domain.