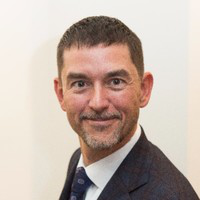 Kenneth Corriveau
New York, New York, United States
Summary
Kenneth Corriveau is a highly experienced and accomplished global digital executive. With a Bachelor of Arts (BA) degree from Assumption College, Corriveau has led technology for startups, rapidly growing middle-market, and established Fortune 100 companies. He has a keen ability to transform business needs into leading-edge solutions that drive added-value change throughout organizations.
Throughout his career, Corriveau has demonstrated expertise and thought leadership in Big Data, Media, and AI, consistently driving automation, enhancing decision-making, and engaging client relations. He specializes in startup experience, operational efficiency, digital portfolio, digital transformation, digital automation, vision, strategy, execution, global regulatory compliance, M&A integration, security, data integrity, media operations, ad tech, DevOps, CI/CD, AI, analytics, visualization, robotics, RPA, infrastructure, cloud, software development, process improvement, workflow automation, reporting, collaboration tools, and global talent management.
Corriveau is a people leader who takes pride in developing and mentoring teams to use technology as a business transformational tool and solution. His excellent leadership skills have helped him hold various leadership roles at different companies throughout his career.
Info
This public profile is provided courtesy of Clay. All information found here is in the public domain.